We are ISO 27001:2013 Certified
The ISO 27000 family of standards helps us keep information assets secure.Using this family of standards, we are able to manage the security of assets such as financial information, intellectual property, employee details or information entrusted to us by our customers. We provide unquestionable requirements for information security management system (ISMS).
We conform to these standards by:

>>> Ensuring that all access is fully controlled, allowing authorized indivinduals to access areas by card reader, biometric control, or by the actions of security staff following visual verification on camera. Access control begins at the main entrance and a total of 6 controlled doors have to be negotiated before gaining entry into the production floor area.
>>> Ensuring that all entrances and exits are under camera surveillance and are monitored by the main Security Control Room as well as an independent and dedicated Surveillance Suite. This is 'Real Time'.
>>> Ensuring that all exchange files utilised by Sintel use encrypted security (VSFTP or VPN - configured in a firewall protected DMZ(Demilitarized Zone) which adds security to the organization) that does not form part of the public internet.
>>> Using an innovative Shell Control Box that creates an independent auditor layer to oversee the working sessions of privilledged users. The SCB is a central authentication gateway that enforces strong authentication. It controls and audits who has done what and when.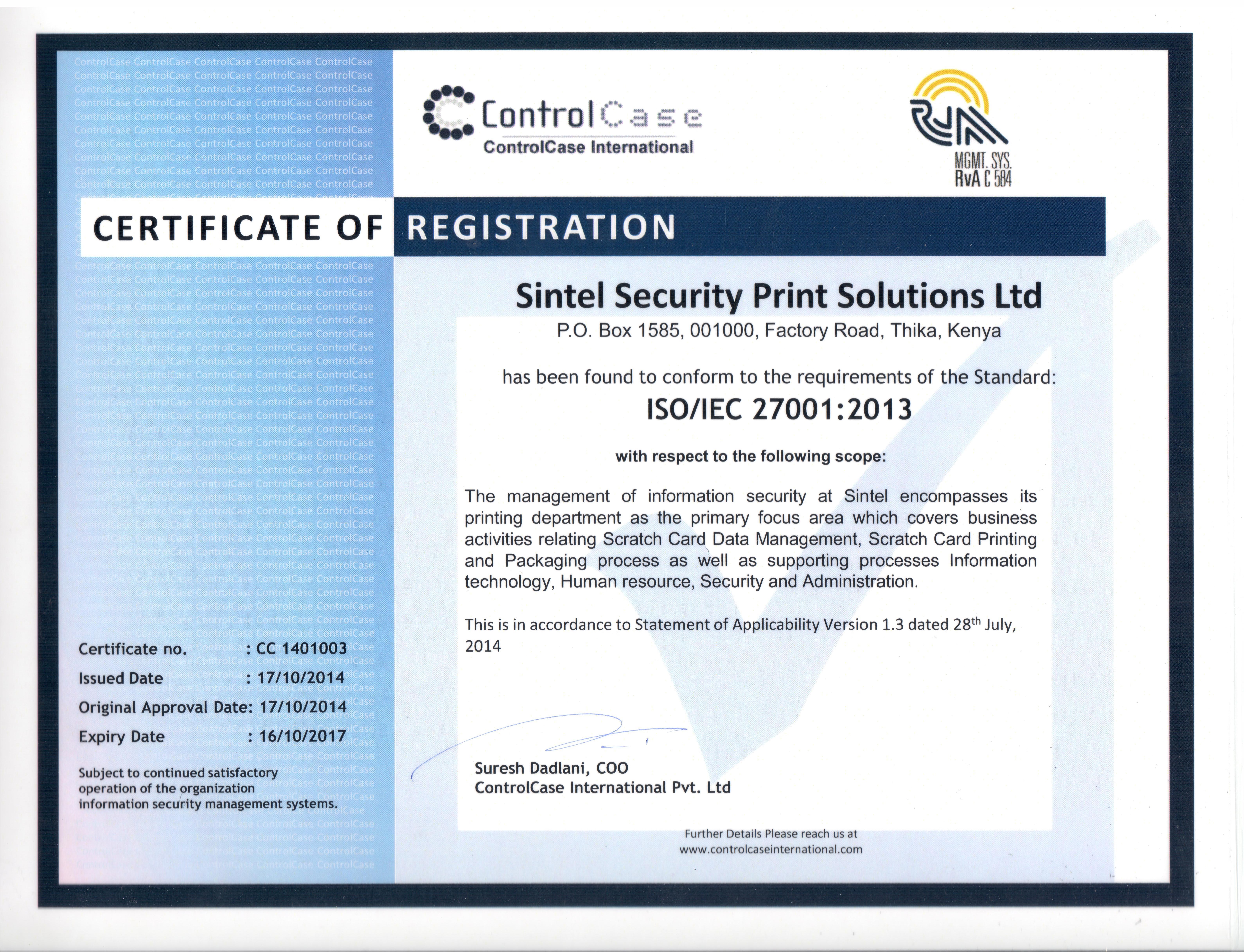 We are ISO 9000:2008 Compliant
Our quality management system is guided by the ISO 9000:2008 standard. All processes are documented, implemented and updated regularly. We are able to:

>>> Cultivate advantage through the implementation of a quality management system;
>>> Reap confidence from our customers that their product requirements will be satisfied;
>>> Conform with the requirements of ISO 9001 (e.g. auditors, regulators, certification/registration bodies) etc